Bringing 'Foods First' into the Day of Tube Fed Individuals 
Even tube-fed meals should be more than a list of unfamiliar, hard to pronounce ingredients!

Real Food Blends™

are made using simple, high quality whole food ingredients – just like the home-cooked meal.
330-340 calories per ready-to-use 237 mL feeding
Simple 5-7 food ingredients in each meal

Choose from six meal varieties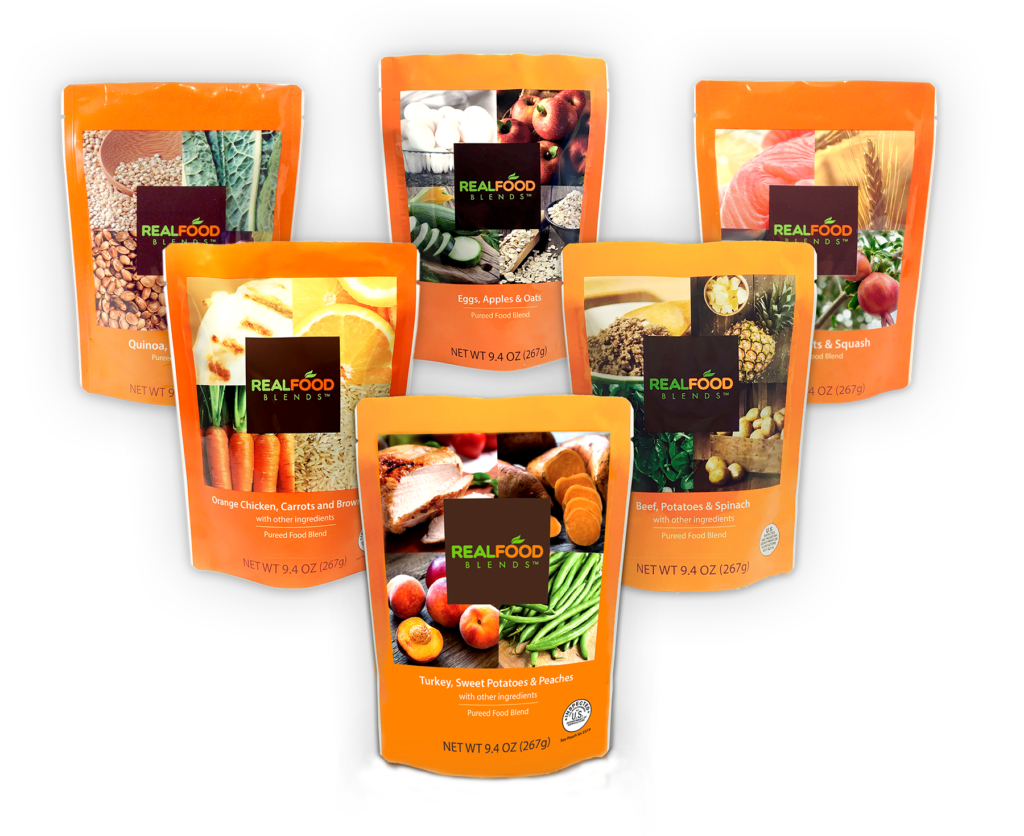 Real Food Blends™

offer an option that can support emotional well-being by incorporating 'whole foods' into meal time.
Designed to Enhance Standard Feeding Plans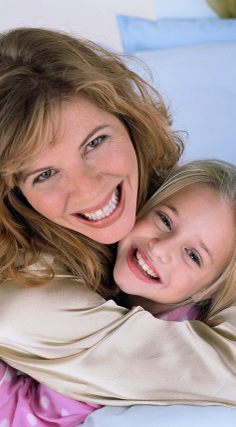 Adding Real Food Blends™ tube fed meals to each day may help address some of the unexplained feeding intolerances associated with synthetic formulas.1,2 The limited ingredient feeding:
Contributes to the daily fiber intake to help promote a healthy GI system
Contains NO added sugars or corn syrup, NO preservatives, and NO artificial colors or flavorings
Provides an excellent source of protein to help support satiety, growth and development, and maintenance of muscle and tissue
Real Food Blends™

meals can complement and enrich
the everyday feeding routine.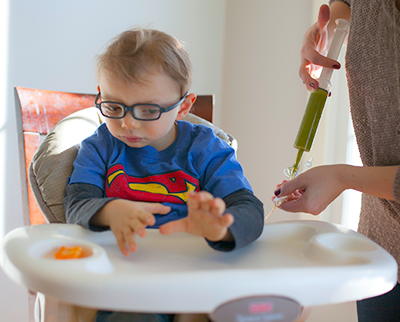 More than one-third of individual's at home with a feeding tube are already using home blended feedings and many commercial formula users would like to use a ready-to-feed real food formula.3 Ready-to-use
Real Food Blends™

offer a sanitary and convenient feeding option:
Manipulated feedings, prepared at-home or in a facility, have higher bacterial contamination risk than commercially prepared products4-6
Poor outcomes, such as diarrhea and infections, have been associated with contaminated formulas7
Homemade formulas also present concerns for an uncertain nutrient composition and poor consistencies that can clog tubes7
Real Food Blends™

are manufactured in a quality controlled setting to help ensure a consistent product and sanitary option over homemade blenderized tube feedings.eals can complement and enrich
the everyday feeding routine.
Nutrition and Ordering Information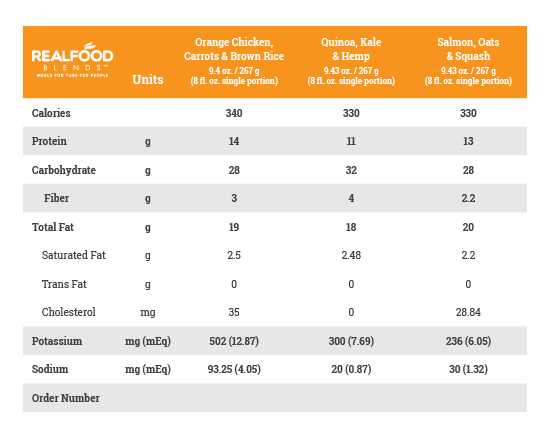 *Nutrition information is calculated based on USDA Nutrient Database Standard Reference and manufacturer specification. See package label for ingredient details and additional nutrition information. Real Food Blends™ meals are HCPCS B4149.
1. Pentiuk S. et al JPEN 2011;35:375-379. 2. Mandau C and Palac B. Nutr Clin Pract 1989;4:136-139. 3. Real Food Blends Market Research 2012 4. Sullivan MM et al. J Hosp Infect 2001;49:268-273. 5. Anderton A et al. J Hosp Infect 1993;23:43-49. 6. Anderson KR et al. JPEN 1984;8:673-678. 7. Campbell SM Nutr Clin Pract 2006;21:411-415.