Real Food Blends Continuing Education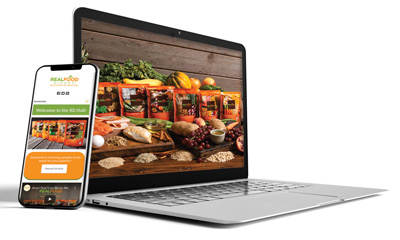 Real Food Blends offers a series of free webinars for healthcare professionals about the benefits of real food for enteral patients. Each webinar also includes 1 CDR-approved CE credit for Registered Dietitians.
Live presentation dates are listed below or you can request a recording of any of our webinars.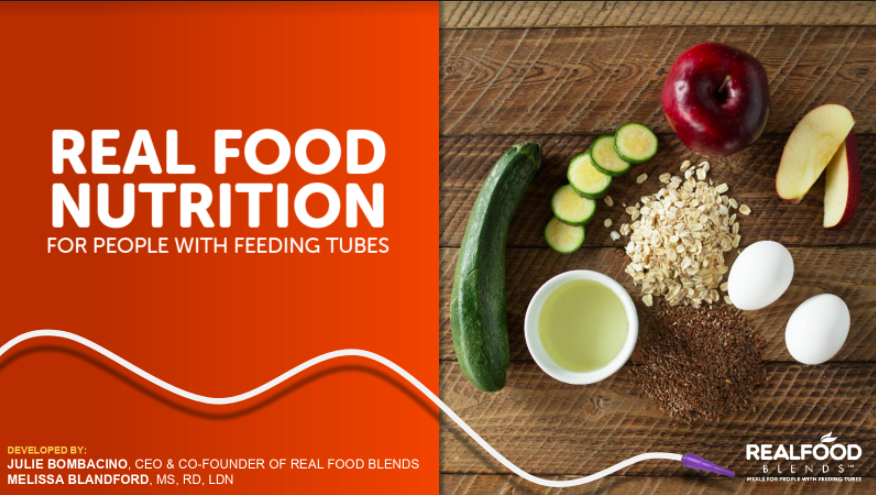 December 7, 2021
2:00 PM CT
An in-depth review of current research on blenderized enteral nutrition and the benefits of aiding with intolerance symptoms. Evaluate formula ingredients and compare the positive impact of using a variety of food groups with enteral patients.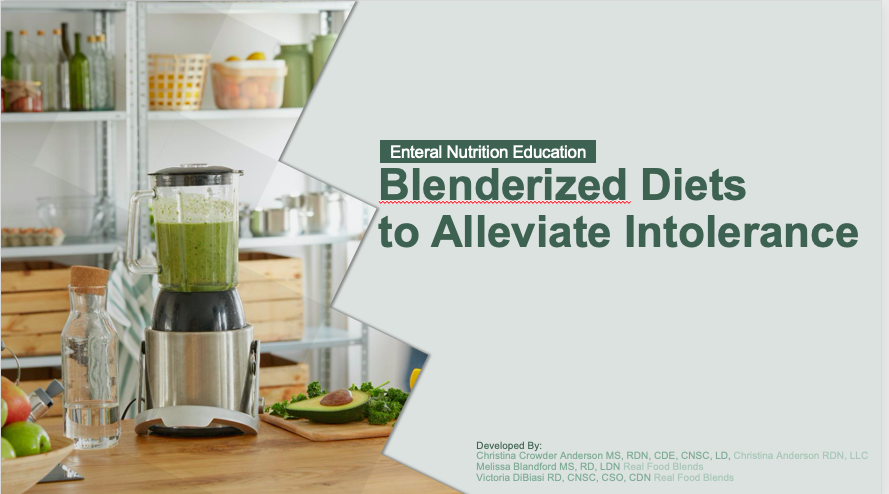 December 9, 2021
11:00 AM CT
Learn about common causes of enteral feeding intolerance, how formula ingredients impact feeding intolerance, and how blenderized diets can help improve intolerance symptoms.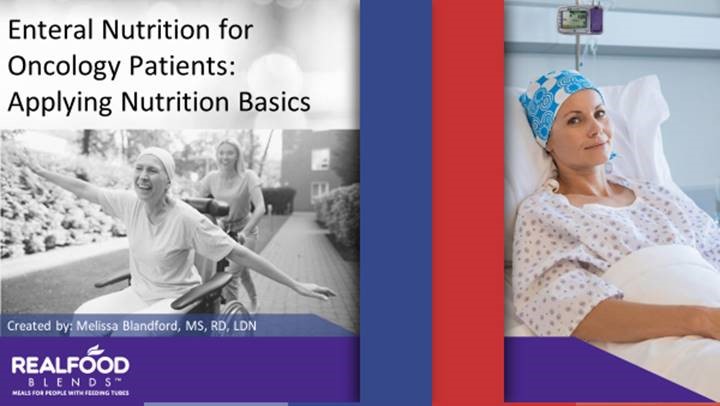 December 15, 2021
1:00 PM CT
Discuss the nutrition recommendations and guidelines from AICR/WCRF. Discuss organic vs conventional foods, protein requirements and sodium requirements.