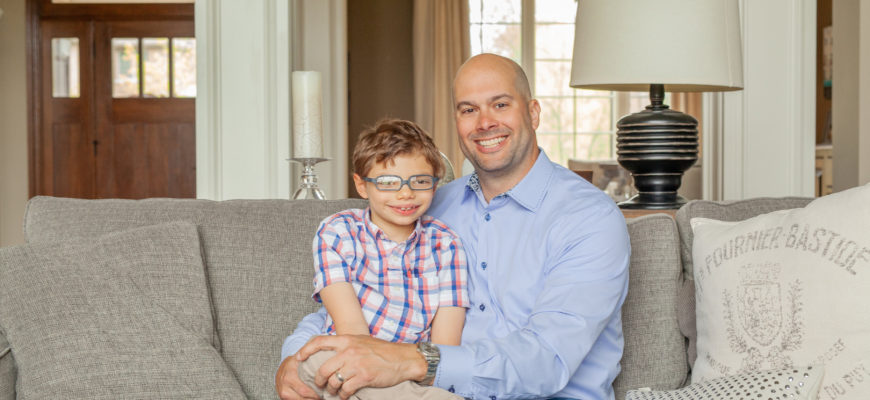 Never stay down for too long
by Tony Bombacino
I wasn't raised to have a poor-me attitude, but let's face it, life is hard. Life will give you everything you can take, and right when you are ready to give up, here's a little more just in case you weren't already stuck deep enough in a rut.  When you're the Dad (parent) of a child with special needs, I might offer that it can be even harder, or at the very least, a bit more scary, lonely and tricky to navigate. There is more "dark water" to find your way through that is full of unknown bad things that tend to jump out and completely devastate your life in a moment's notice. There are more emotional wars to fight and off-ramps you must avoid – "easy way out, next stop." BUT, life is also beautiful, amazing, and precious – and not to be defined only by the bad stuff or the moments when you feel like you can't get back up.
"The comeback is always stronger than the setback." – Anonymous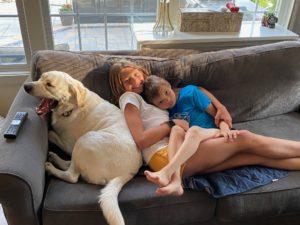 In my previous Special Needs Dad ("SND") blogs, I've written about my "interesting" (okay, challenging) childhood and path to becoming a father, about "re-defining strong" and about how life has prepared me to be AJ's Dad, but I think it's important to talk about the reality of this rollercoaster SND journey and what it takes to not just survive, but to thrive in the face of the unavoidable challenges, heartache, fear, sadness, and confusion that will come.
"Those who wish to sing, always find a song." – Swedish Proverb
My son AJ is now 9 years old. He's had a feeding tube since he was 6 months old, he's never spoken a word or taken a step on his own, he isn't potty-trained and he's had more than a handful of seizures just in the past few months. He's not on any sports teams and doesn't have any play dates. As Father's Day approaches again, I found myself thinking about the things I can't do with AJ and being more aware of my friends who have fully capable sons and of complete strangers who have sons of all different ages. I wondered what they have planned – maybe some fishing or a round of golf or maybe one Dad will teach his son how to grill this weekend.  Maybe they'll watch movies together or just have a game of catch in the backyard.  These are things I long for with my son, but thinking about things that aren't possible is an emotional trap and something I work hard to avoid – there's a fine line between hope and reality for us SNDs. Somehow, though, I dig down and always find my way back to who AJ is and don't stay stuck on who he isn't or comparing him to other kids. If you're always focused on the challenge or what you're missing out on, that's all you'll see.
"We don't develop courage by being happy every day. We develop it by surviving difficult times and challenging adversity." – Barbara De Angelis
For those of you that don't know me, I'm 6 6" and around 265 pounds; most people would consider me a "bigger guy." Yet, people who know me will also likely tell you I'm a softie and very open and comfortable with my emotions, but it's still hard for me to write and admit this.  I cry, I get sad, I get angry – sometimes I fear the future with AJ. I get upset that I can't help him more or give him a better life. My wife and I debate and sometimes argue about how to best care for AJ. I also have an 11-year-old daughter (Luca). She's my little angel, an unbelievable sister to AJ, and blessing to Julie and me. Many times, often after being up during the night with AJ, I find myself struggling to summon the energy and patience to be the Daddy she deserves (and she deserves the best). Some days I question everything – I think back on when AJ had his first seizure out of the blue and how our lives were turned upside down. I wonder, "why me, why us?" I get scared that I focus too much on AJ and not enough on Luca – and moments later I worry I'm spoiling Luca to make up for the extra challenges she has faced as AJ's sibling.  Some days it's like being stuck in a continuous emotional, mental, and physical spin cycle.  I know many of you can relate.
"It's part of life to have obstacles. It's about overcoming obstacles; that's the key to happiness." – Herbie Hancock
Father's Day for me is a time of reflection. It's a time to think about what it means to be a Dad and a SND and a time to recognize how lucky I am for all the amazing Dads (and father-figures/mentors) I have in my life (beyond my own Dad, too many to list). Looking back on my first 44 (almost 45) years of life, it would be easy to get focused on the bad stuff and all the challenges and obstacles I've faced. I could key in on my parents getting divorced when I was 5, losing my Mom when I was 15 or losing my big bro (and idol) a decade ago when he was only 40. I could focus on various career and relationship missteps (and so could you), but for what?  The older I get the more I've learned to embrace my story – all of it. I've learned to give less power to the bad stuff and simply accept that it's going to come, and likely when I least want it to. BUT, I've also learned that the key to happiness, enjoying the rollercoaster ride and getting the most out of every day, is as simple as deciding I'm never going to stay down for too long – that I will always bounce back. Oh, and I realized that I don't have to do it alone. For me, the Three Fs never let me down — Family, Friends and Faith – with a little music and cooking thrown in for good measure.
This Father's Day, take a break from the tough stuff. See your child with special needs not for what they can't do or for what they aren't, but for ALL they are. Be present in the moment without worrying about the future and toast yourself for all you have overcome and for knowing that you will always bounce back. Happy Father's Day!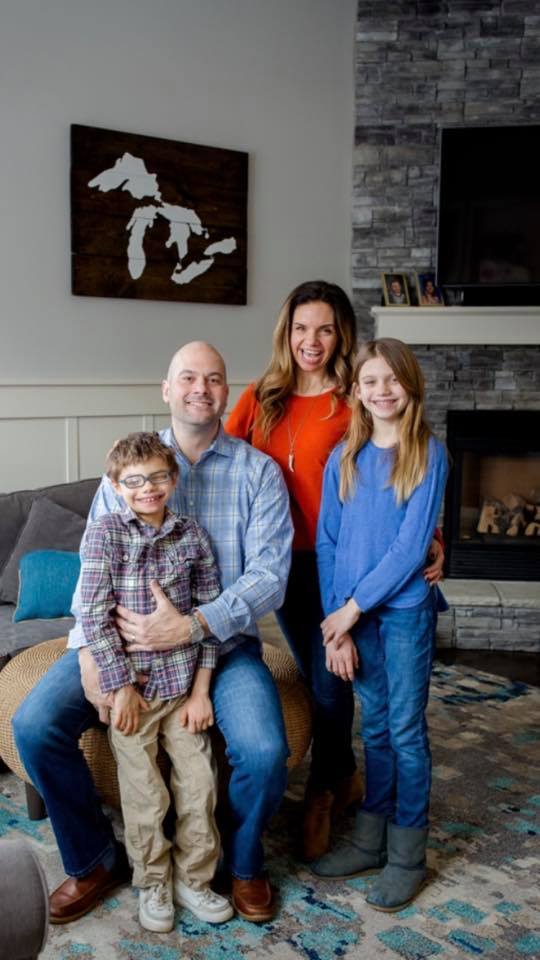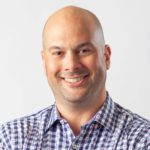 Tony Bombacino is the Co-Founder of Real Food Blends, makers of 100% real food meals for people with feeding tubes. He is husband to Julie and Dad to Luca and AJ. When he isn't working or chasing the kids around the house he enjoys cooking, fishing, traveling, golfing and rooting for the Bears, Cubs, and Bulls.