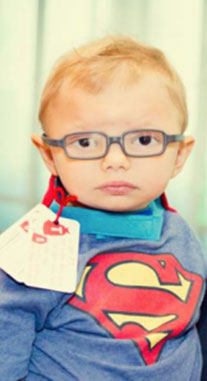 Today kicks off Feeding Tube Awareness Week for 2014.  Feeding Tube Awareness is a charitable organization started in 2010 by a mother of a tube-fed son (sound familiar?!) to offer support to parents of children who are tube-fed and raise positive awareness of tube feeding as a life saving medical intervention.
Over 500,000 people in the United States use a feeding tube for their primary source of nutrition. A whole slew of conditions can necessitate a feeding tube – everything from severe reflux to certain cancers and neurological conditions like cerebral palsy, MS and ALS.
As a mom of a tube-fed child, I cannot be more grateful that organizations like Feeding Tube Awareness exist.  Without this group and other like it, I may have never known about things like a blenderized diet or free water or the famous squirrel syringes! Not to mention the friends I've made in this community who understand the trials and tribulations of caring for someone with a feeding tube. I'm especially grateful to the adults in this community who have given a voice to all our kids that can't use their own.
Free Shipping
Real Food Blends is proud to be a small business sponsor of Feeding Tube Awareness.  In honor of Feeding Tube Awareness Week, all orders of our shelf-stable, 100% real food meals this week will ship free with code FTAWEEK.  Just a small gesture to say thank you to all the people who are helping Real Food Blends and Feeding Tube Awareness expand our missions.