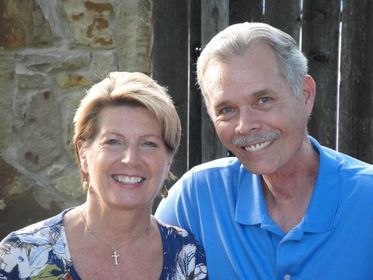 My name is John and I'm a 68-year-old retiree from Austin, TX. On October 3rd, 2017, I had major jaw replacement/reconstruction surgery. Bone and tissue were harvested from my body to construct a new mandible. I had oral cancer 42 years ago, and the long-term side effects of the radiation were the cause of my reconstruction. I'm one of the longest oral cancer survivors in the US. I stayed in the ICU/hospital for a month and ended up having 3 more surgeries during this time.
Because of my surgeries, I was unable to eat or drink, so I was given a standard commercial tube feeding formula using a machine that continuously fed me during the day/night. I think this nutrition was the source of several issues like constipation and possibly high blood sugar, and that's a problem because I'm diabetic. My doctor and dietitian didn't offer any other alternative at that time.
When it was near the end of my hospital stay, I had a G-tube placed to receive nutrition at home. This was supposed to be temporary until I fully recovered from my surgery but unfortunately it was not. We got home on November 3rd, and my wife Peggy went to search on the internet, looking for alternatives to what we had. At the time, we thought it would be a short-term only issue but still wanted to find something like real food.
Peggy found Real Food Blends and we knew we were on to something, so we ordered several cases. After a few days of consuming Real Food Blends meals, it was apparent that we had hit the jackpot. I felt normal. Real Food Blends offers 6 different meals and I felt like I was finally giving my body what it needed.
I'm so very grateful that companies like Real Food Blends exist. Trying to blenderize food can be messy and a lot of work. Today I'm happy and healthy and grateful to be alive.
-John
*I was paid by Nutricia for my time to write this blog post, however my opinions are my own*
This is one person's experience with Real Food Blends and may not be the experience of others. Individual results may vary.