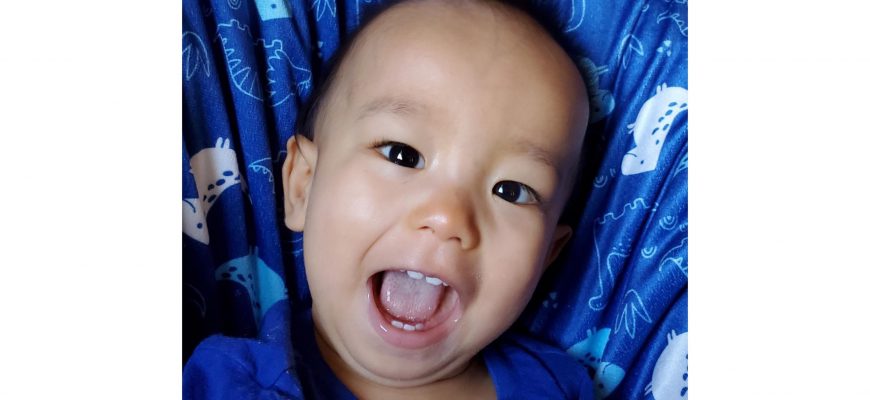 Our baby boy, Kaz, is the youngest of three. Kaz was diagnosed with a rare genetic brain disorder called Lissencephaly before he turned one. This disorder is usually associated with feeding difficulties. With all the emotions we went through after his diagnosis, there was one "aha" moment. We realized this was the reason Kaz had such trouble bottle feeding. After a swallow study was done, the doctors recommended a G-tube be placed due to his silent aspiration. We were so grateful. No more bottle feeds that would take over an hour. No more watching our baby boy struggle and choke from drinking. But with the G-tube came a whole new set of issues.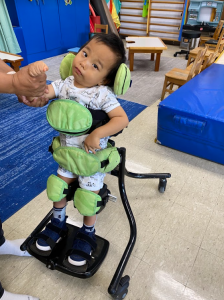 Kaz was started on a standard formula, which caused many stomach issues. He was in constant pain from feeling bloated and constipated. Constant pain meant constant crying. After a month on the formula, the doctors became concerned about his weight gain, and we were concerned about all the pain he was in. We knew something different was needed, something real. We decided a blenderized diet would be best for him, but with three kids and a full-time job, there was absolutely no way I would have time to blend our own food. Then Real Food Blends came to the rescue and saved us! I was introduced to Real Food Blends through our wonderful Lissencephaly online community, and I immediately called the GI doctor to speak with him. After researching, he agreed this would be the best option to try, and the products were covered by our insurance.
Within two weeks we saw significant weight gain! No more bloating. No more constipation. We had our happy little boy back. His smile and wonderful giggles returned. We could see the joy on his face again. Kaz has been on Real Food Blends for two years and it has been an incredible blessing for him and our family. We recently took a trip to Hawaii to celebrate Kaz's 3rd birthday. Traveling with the Real Food Blends packs and knowing Kaz would still be getting the nutrition he needed while on vacation was amazing.
We are so grateful for Real Food Blends, and the people behind the meals who put in time and research to ensure our G-tube fed families get the nutrients and variety they deserve. Kaz has been out of the negative percentile for weight for quite some time, thanks to Real Food Blends. Now that his weight is no longer a concern, we can focus on his muscle strength. Kaz is currently working on standing. Something we never thought we would see. To say this blenderized diet has changed our lives is an understatement. Thank you, Real Food Blends!
– Kim
*I was paid by Nutricia for my time to write this blog post, however my opinions are my own*
This is one mom's experience with Real Food Blends and may not be the experience of others. Individual results may vary.