Navigating the Holidays in 2020
How to focus on what matters most during this unusual time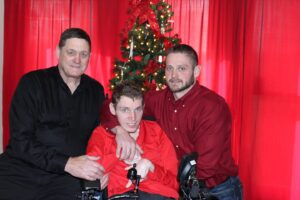 The holidays are a mix of joy, excitement, and stress for most families with special needs, but this year is different for everyone. While most holiday seasons are full of hustle, bustle, and checking things off your to-do list, this year, safety will be at the top of everyone's list. How to navigate the holiday season during a pandemic is challenging, but keeping a positive attitude can go a long way to making the most of this year's celebrations. You can still fill your holiday season with joy and fun while also on focusing things that make the most sense for your family.
Create new traditions. Sticking with old traditions is great, but this is also a perfect time to create new ones. Maybe it's a holiday movie night at home with festive pajamas and your favorite movies. For those who love crafts, you could make a special ornament or holiday decoration together as a family. To give back, you could spend an evening writing cards for seniors at a local nursing home or shopping online for Toys for Tots or any other organization that takes gift donations during this time of year. Celebrate the freedom of new traditions and focus on activities that your loved one with a feeding tube can participate in and enjoy. New traditions that you start this year might just become some of your family's favorite holiday activities every year.
Adjust old traditions. Old traditions can still be modified to make sense this holiday season. If your family usually does a gift exchange, change it up to a gift delivery where everyone drops presents off (or has them shipped) and then set a date for a Zoom call to keep the fun of opening presents together. Baking and cooking are big for many families during the holidays, and getting together through a video call and cooking and baking the same recipe is a great way to keep up this tradition. Including your loved one with a feeding tube in these traditions is just as important this year, whether it's helping make the recipe or just joining in on the video call. Adapting beloved traditions allows for a sense of normalcy that is especially needed this holiday season.
Let go of what doesn't work. Not all traditions will make sense this holiday season, and that's OK. Big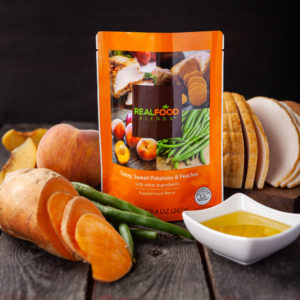 holiday parties and long distance trips are likely just not possible and may have been difficult for your family even during normal years. Focus on the positive when it comes to needing to skip certain traditions — in many cases, it will give you more time to focus on spending quality time with your family, which is ultimately what matters most. Mealtimes are certainly easier at home, and including your loved one with a feeding tube during mealtime is one of the most meaningful things you can do. If your loved one's nutritional needs allow, don't hesitate to blend your normal holiday dinner (or blend sides with a Turkey, Sweet Potatoes & Peaches meal if certain dishes are just too hard to blend) and treats that your family makes every year. This sense of inclusion with the people that mean the most to them can truly make a difference in their holiday season. With all that has happened this year, being included and feeling safe with your family members is the best gift of all. 
Staying positive during these tough times and creating new memories will help make this holiday season just as special as any other year. In many ways, the only thing we can control right now is our attitude toward an ever changing reality — something that families with special needs certainly have experience with. Although the holidays may not look exactly the same this year, the love and joy you feel when you know your family is happy and healthy overcomes everything else.