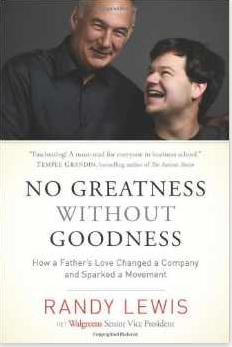 If you supported our crowdfunding campaign or received one of our sample meals, chances are that your order helped give a disabled person a job.
When I set out to create Real Food Blends, I recognized that there was an opportunity to not just provide easier access to real food, but also to be a better corporate citizen. That's why the development of these meals took longer than expected. It would have been faster and cheaper to add some preservatives or come out with only one variety, but that's not what I wanted for my son. That's also why we sourced the (beloved) squirrel syringes and decided to sell them for just about our cost.
Doing better is also why we have made a commitment to providing meaningful employment to disabled people. Instead of renting our own warehouse and staff, or paying a private fulfillment house, we have consciously chose to help employ disabled workers.
As we move forward, we have reaffirmed our commitment to disability inclusion and partnered with a large disabled workforce fulfillment house to label and ship the cases of Real Food Blends to our customers. When the cases arrive at your doorstep, know that not only are you getting 100% real food, but you have helped provide a disabled person with meaningful work.
Not only does this make good business sense for Real Food Blends, supporting these programs and facilities now can help make sure that people like my son AJ have meaningful employment, and a sense of satisfaction that only a job well done can provide.
—

Randy Lewis, the former SVP of logistics at Walgreens and an advisor to Real Food Blends, has guided us through this process to make sure we could deliver for our customers, and to our mission of disability inclusion. His book, No Greatness Without Goodness: How a Father's Love Changed a Company and Sparked a Movement, is now available and his proceeds are going to charity. (You can read more about his story – and how he became an "Accidental Advocate" – here.)

We are giving away 5 free copies of the book to the first 5 people that post they want one on our Facebook wall or Tweet us.
Note: Our meals are produced and packaged in a fully USDA / FDA regulated facility and only sent to the fulfillment house for shipping and handling once they are packaged and sealed into cases.