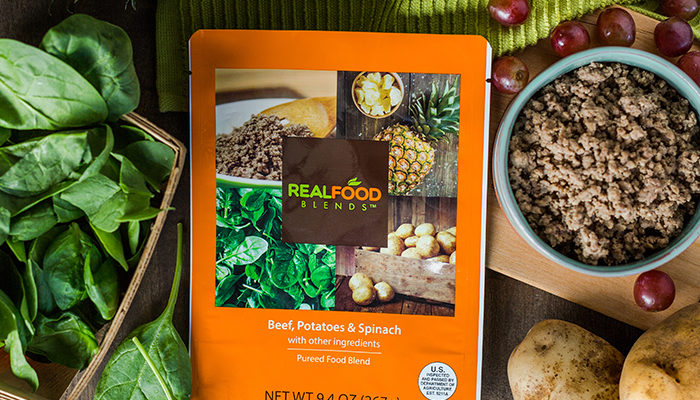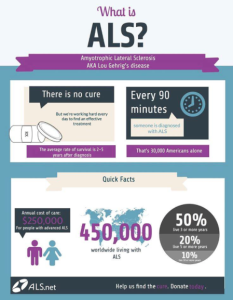 Today kicks off ALS Awareness Month. There are almost 500,000 people living with ALS right now, and most of them will require a feeding tube for nutrition at some point. We have been so honored that many our of customers with ALS have shared their stories with us, helping others afflicted with ALS know that real food is still possible after the feeding tube is placed.
We have heard stories from many people with ALS and their caregivers that the decision of when to get the feeding tube is a hard one. Oftentimes the tube is looked at as a visual, permanent reminder that ALS has taken another pleasurable thing away from the person: the ability to eat and enjoy real foods.  Our hope is that in some way, our meals can help give a feeling of normalcy and make the transition to tube-feeding a little easier psychologically while delivering the benefits of real food nutrition.
To help spread awareness about ALS this month and give back to those in our community fighting this horrible disease, Real Food Blends donate 5% of all proceeds from sales of our Sample Pack or Variety Packs to the ALS Therapy Development Institute (with code ALS.)
600 Meal Giveaway
We are looking for ten people who have ALS and have used feeding tube nutrition for less than one year who would like to try our meals. In exchange for filling out two brief surveys, we will provide 5 cases (60 meals) of Real Food Blends to each person. Please email info@realfoodblends.com if you would like to participate.
If you would like to learn more about ALS & how you can help spread awareness, some of our favorite sites include Augie's Quest, the ALS Therapy Development Institute, and The ALS Association.  Please help spread the word about about ALS & that those with ALS can still enjoy real food by sharing on social media via the links below.