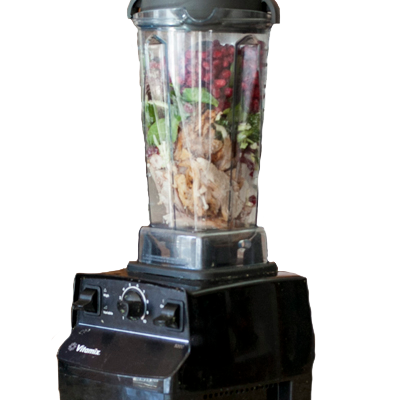 As the founder  & CEO of Real Food Blends, many people are surprised to learn that I still make blends for my son AJ. I've been blending for him for three years now, it's almost second nature!  I find making his food to be healing in many ways – he gets a lot of what the rest of the family eats as he should since he's part of the family!
All of us at Real Food Blends believe that fresh food is best and encourage anyone with a feeding tube or caring for someone with a feeding tube to discuss a homemade blenderized diet with their medical team. But we also know that the time, effort and work involved in making a blended diet is .. a lot. Even now, after 3 years and being in a good routine with AJ's blends, it's still work. I'm thankful to have Real Food Blends to rely on when I don't feel like cooking that day, and that I no longer have to stress when the freezer stash is getting low, knowing that I need to do another marathon shopping, prepping, cooking & blending session. Like this:
That was a few days worth of meals and relatively easy blends. Plus, it helps to have two sinks and two Vitamix containers!
As summer starts and our meals are once again readily available, we hope that our blending families can relax a bit, maybe enjoy vacation a little more without coolers of dry ice & carrying their blender around! With our meals in your pantry you or your loved one can still have a 100% real food meal, and  a little time out of the kitchen.
Blend on!