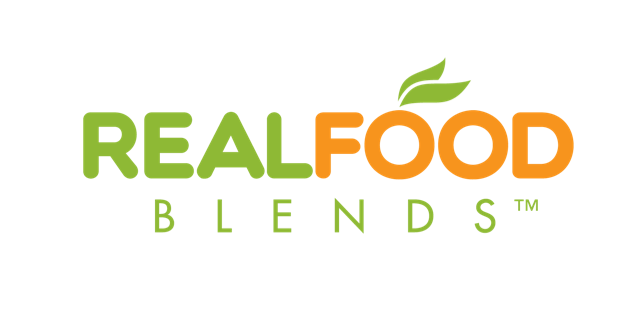 When I decided to start Real Food Blends, it was important to me to build a company that would not only improve the life of our son and Chief Inspiration Officer, AJ, but one that would help improve the lives of all people with a feeding tube, their families and caregivers. Years of business and life experience told me this wouldn't be easy, and as it turns out some steps have taken and are taking longer than planned. I'm so appreciative of your early support and continued patience – you have my word that it will be worth it.
That being said, we continue to be overwhelmed by your positive response and support. Thank you. We also have a lot more to share with you about the progress of the meals and company. Here's the latest:
– Right now, we are in a bit of a holding pattern as we wait on the last round of approvals. However, we will have an exact production date this week!! Prior to launching our crowdfunding campaign on IndieGoGo, we consulted some amazing food development experts and conducted months of testing and trial & error. The leap to making these three meals in a large scale, regulated manufacturing facility has been a challenge but I'm happy to report that this first production date will be set this week.
– The final nutrition facts and ingredients of the meals are now available on our Web site. Those of you that backed our IndieGoGo campaign may notice that some of the ingredients have changed from our original recipes. This is due to a variety of factors: Some ingredients didn't 'play nice' with the processing needed to make the meals shelf-stable (we're talking about you, chickpeas!) and it was simply impossible to buy some ingredients at this large scale level without additives or preservatives (the milk alternatives especially!). One thing that didn't change: All of our meals are still just real food.
– Each pouch yields an 8 ounce serving size for about 40 calories per ounce. (The measurement on the front says "9.4 ounces" as this is a volume measurement, not fluid. These meals are purees after all!)
– You may notice that we "lost" the spout top that we originally planned to use. We are working on a Patent-Pending system that will feature this spout, but for now, we wanted to be able to deliver 100% real food, shelf-stable meals as quickly as possible. We are hopeful our next production will feature this spout top for easier use.
– All the necessary paperwork has been filed for the appropriate insurance billing codes for our meals. Stay tuned to our website for updates on insurance reimbursement. We are also working on the necessary paperwork for WIC programs and will keep you posted on this as well.
– Many of you have asked how you can buy / reserve meals now. We will soon begin to pre-sell the meals on our Web site. All of our IndieGoGo orders will be fulfilled first. These first meals will be available only in limited quantities, but we will continue to expand, adding more inventory and options as we learn what all of you want and like the most.
My apologies again on the delay. I want nothing more than to provide these meals to those of you that need and want them. However, we know that it's more important to do this right, and thoroughly test along the way to make sure we deliver you the best possible blenderized meals – that is why I started Real Food Blends in the first place. If you have questions, please check out our FAQs section, send us an email or post to Facebook / Twitter. We'd love to hear from you!
Thanks!
Julie